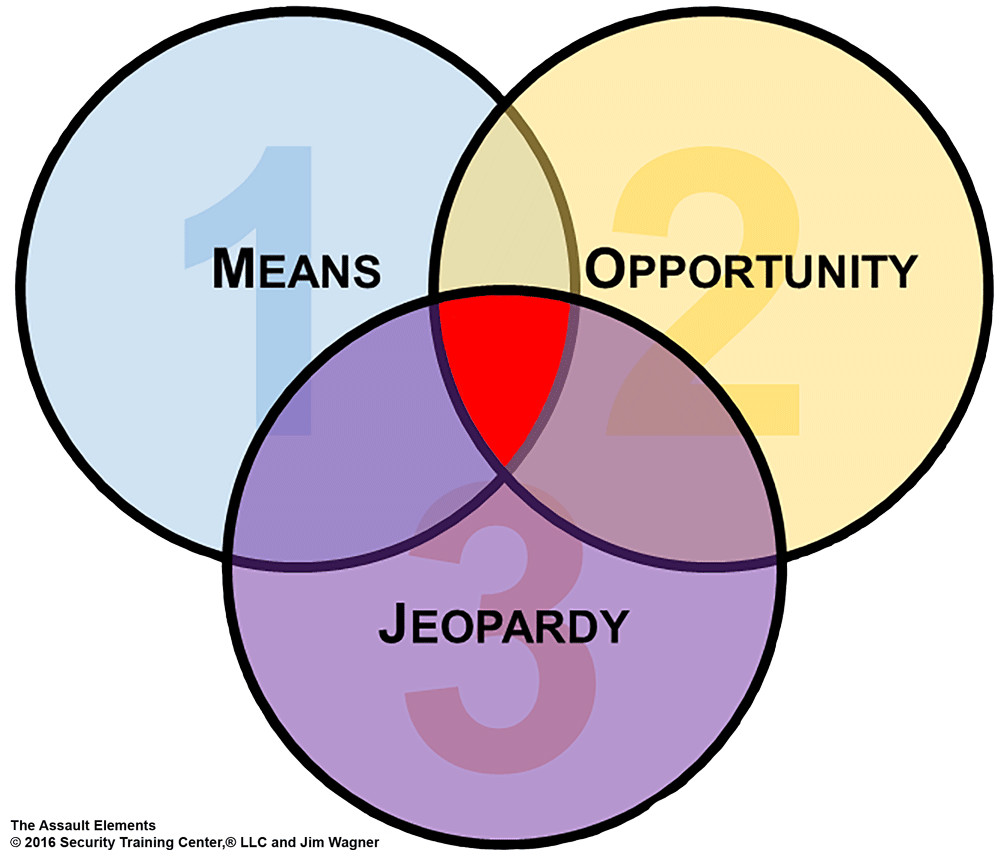 Use of Force
Individual Lesson
Approximate lesson time: 4-hours
This stand-alone course introduces the student to use of force for security guards.
Overview
This stand-alone lesson introduces the student to the essentials in the Use of Force. Example laws from multiple states are referenced throughout the manual.
Verbal deflection and de-escalation techniques are always the first line of defense and the use of physical force is a measure of last resort. A force-on-force encounter does not end when the act of violence ceases. The psychological impact of a physical attack can last a lifetime. Legal troubles, both civil and criminal, can linger for years or even decades. This manual offers a brief explanation of generally accepted use of force legal standards.
There are specific rules on the appropriate use of force in making an arrest, personal protection, defense of another, defense of property, and other situations. Security guards are held to the civilian standard which differs from law enforcement or military. The guiding principle for use of force is a "reasonable amount of force." For comparison, sworn peace officers are allowed to use a "necessary amount of force" to execute their duty. Security guards are not peace officers and held to a more restrictive standard.
Objectives
Paraphrase the responsibilities of a private security guard.
Interpret the appropriate use of reasonable force.
Describe the Use of Force Continuum/Ladder.
Explain the use of restraint techniques and their implications.
Explain the use of deadly force.
Describe the use of force in property defense.
Explain escalation and de-escalation techniques in the use of force.
Lessons
Deprivation of Rights Under Color of Law
Fight versus Self-Defense
Provoking an Attack
Assault Elements
The Use-of-Force Ladder™
The Conflict Cycle
Use of Force in Defense of Property
Use of Lethal or Deadly Force
Ceasing Use of Force
Use of Force in Effectuating an Arrest
Digital Download
The digital download package includes the following items:
Final Examination and Answer Key*
Complete instructor presentation
Digital files will be made available for immediate download after purchase.
Purchase Information
| Manual | Price | Link |
| --- | --- | --- |
| Use of Force Student Workbook | $14.99 | |
Licensing Contact
For more information on our licensing programs, please contact: