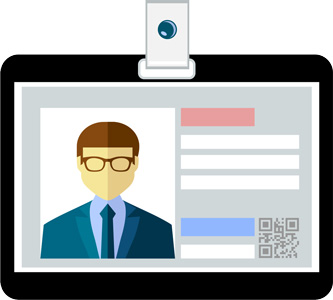 Access Control
Individual Lesson
Approximate lesson time: 2-hours
Overview
This stand-alone lesson introduces the student to the essentials of Access Control. This training manual is intended for use as part of an instructor-led course in accordance with State regulations.
Access control for vehicles and personnel incorporates procedures, security personnel, technologies and systems to monitor the movement of vehicles and individuals into and out of a facility or controlled area. A controlled area may refer to an entire facility or installation, a building, or a designated space (indoors or outdoors).
Objectives
Describe access control.
Interpret the fundamentals of manual access control systems.
Interpret the fundamentals of automated access control systems.
Apply identification procedures to on-site personnel.
Explain the fundamentals of alarm systems.
Describe the fundamentals of trespass.
Complete the Access Control Final Examination with a 100% score in accordance with regulations.
Lessons
Access Control for Vehicles and Personnel
Automated Access Control Systems
Warning Sinage/Posting
Identification Procedures and Security Identification
Alarm Systems
Trespass
Digital Download
The digital download package includes the following items:
Final Examination and Answer Key*
Complete instructor presentation
Digital files will be made available for immediate download after purchase.
Purchase Information
| Manual | Price | Link |
| --- | --- | --- |
| Access Control Student Workbook | $14.99 | |
Licensing Contact
For more information on our licensing programs, please contact: