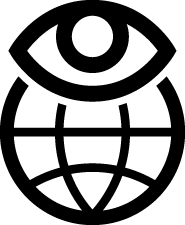 Counterterrorism
Individual Lesson
Approximate lesson time: 4-hours
Overview
This stand-alone lesson introduces the student to the essentials of Counterterrorism. This training manual is intended for use as part of an instructor-led course in accordance with State regulations.
Today's new reality is that the world faces terrorist attacks every day from either domestic, homegrown violent extremists, or international terrorists. The purpose, as security professionals, is to safeguard the people, property, and places that the service is hired to protect. This lesson is broken into four major sections: Government Agency Overview, International Terrorism, Domestic Terrorism/Homegrown Violent Extremism, and Defense Strategies.
Every security post has different attack vectors. Depending upon the venue, the client, and the material under protection, the post may attract the attention of different terrorist groups. For this reason, it is important to understand the largest and most active terrorist groups, the methods, and goals. With this understanding, steps can be taken to harden post defenses. Awareness is always the first line of defense.
Objectives
Identify functions of major counterterrorism agencies.
Describe the nature of terrorism.
Explain the goals of terrorism.
Describe the differences between homegrown violent extremists and international terrorism.
Identify the common homegrown violent extremists and organization goals.
Identify suspicious behavior.
Better protect the post from terrorist threats.
Lessons
Introduction to Terrorism
Government Agency Overview
International Terrorism
Domestic Terrorism/Homegrown Violent Extremism
Defense Strategies
Digital Download
The digital download package includes the following items:
Final Examination and Answer Key*
Complete instructor presentation
Digital files will be made available for immediate download after purchase.
Purchase Information
| Manual | Price | Link |
| --- | --- | --- |
| Counterterrorism Student Workbook | $14.99 | |
Licensing Contact
For more information on our licensing programs, please contact: